I'm starting to think about the inside of the teahouse now and have ordered the several sheets of quarter-cut 6mm oak faced plywood for the inside walls.
Starting to line the inside walls today with the oak faced plywood that I picked up this morning.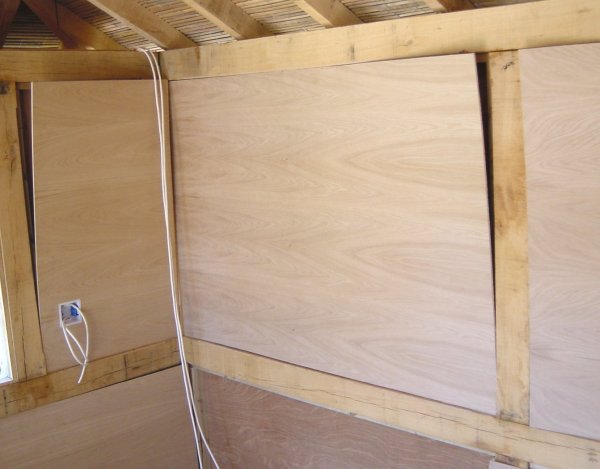 Cutting and fitting the panels to size.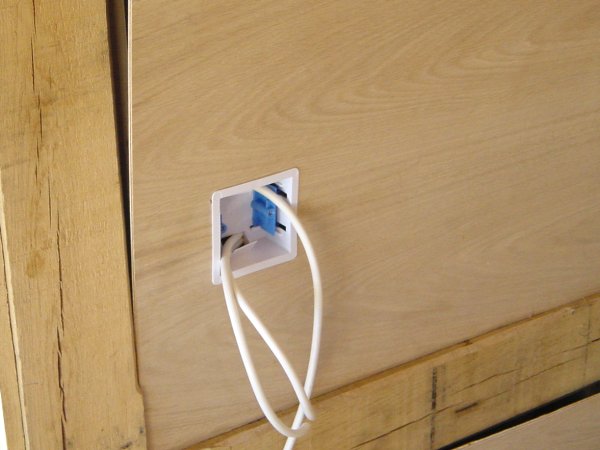 The light switches ready to connect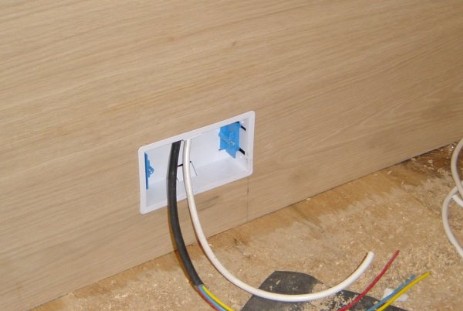 The 13-amp mains socket fed by an external armoured cable laid
before I started building the Japanese garden!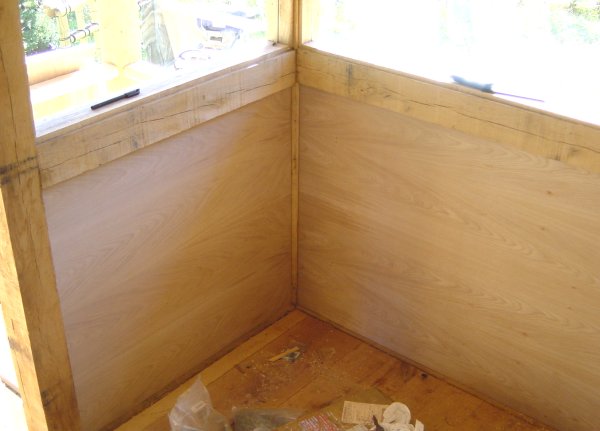 The front panels nailed in place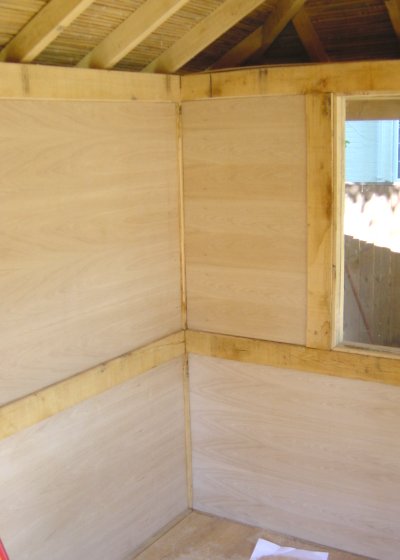 Back right-hand corner (this is where the alcove will go)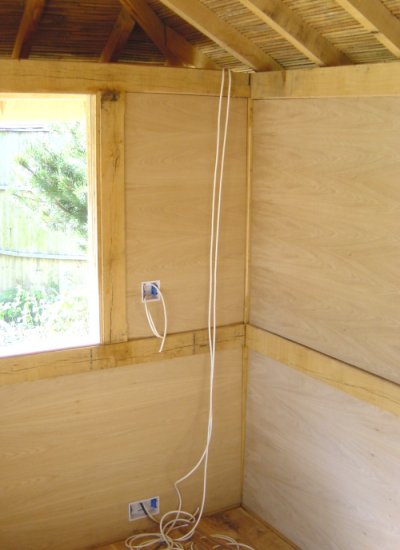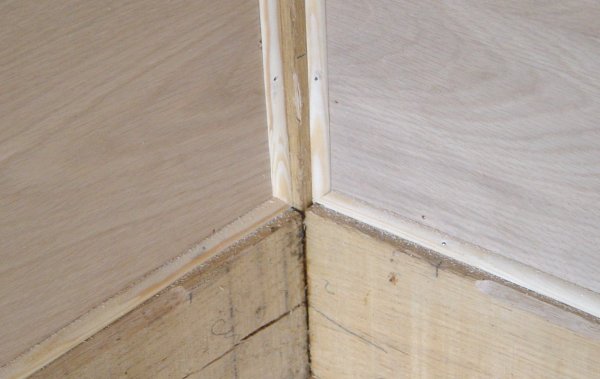 All the panels have been finished with 1/4" quadrant- all that needs
to be done now is to sand and wax the oak.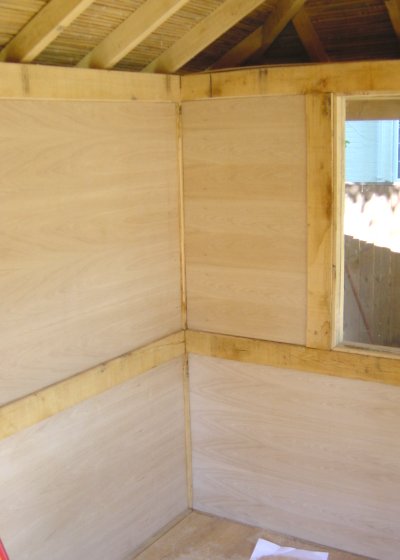 Where the alcove will be fitted.
I need to build a small fold-away table that I can use for reading or for the computer if need be - only took a couple of days to build and is very simple.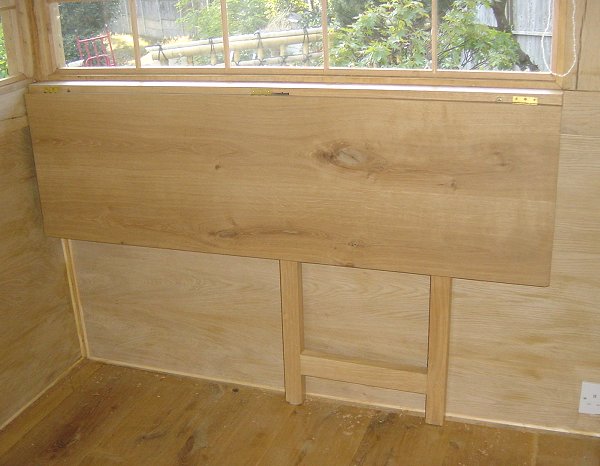 The fold-away worktop in oak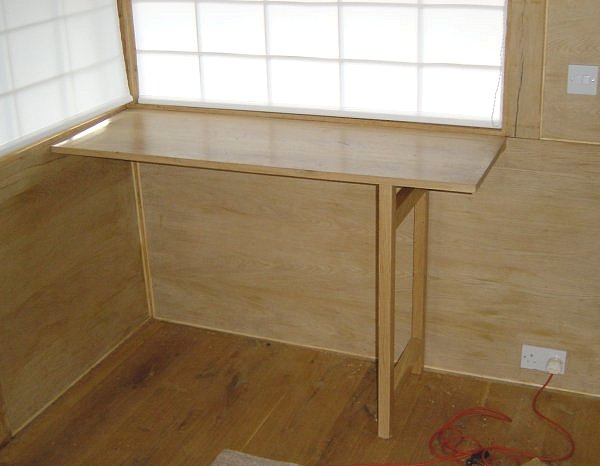 The fold-away worktop in its upright position with the gate leg.