Long Island, New York
November 2009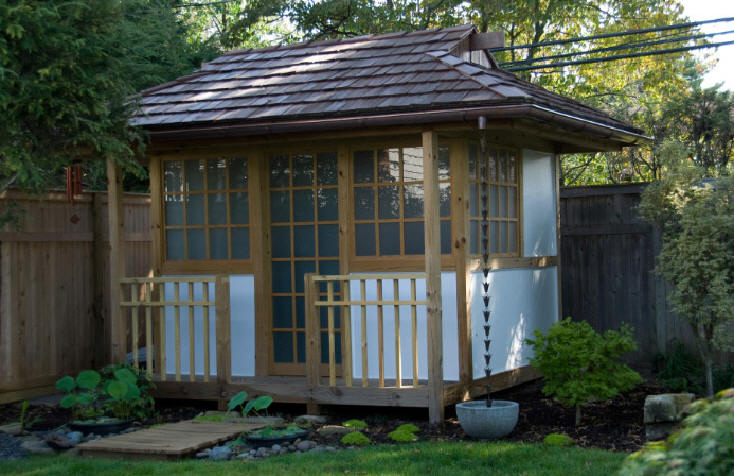 While searching for a garden shed that was both more attractive and more consistent with the theme of my garden I came upon your teahouse and was immediately inspired.
Your photo record etc. made it possible for me to develop plans for my teahouse and the attached picture is the result.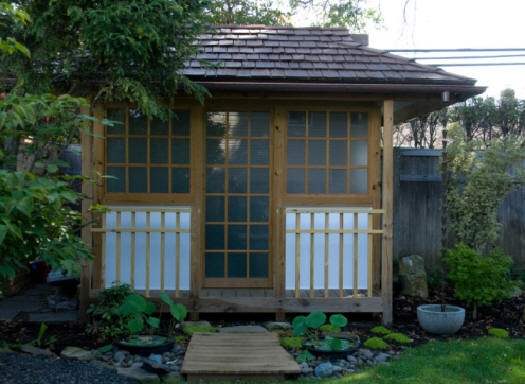 The post and beam structure is pressure treated lumber and the glass in the windows and door is acid washed tempered safety glass. The roof shingles are red cedar and the wall panels are painted plywood.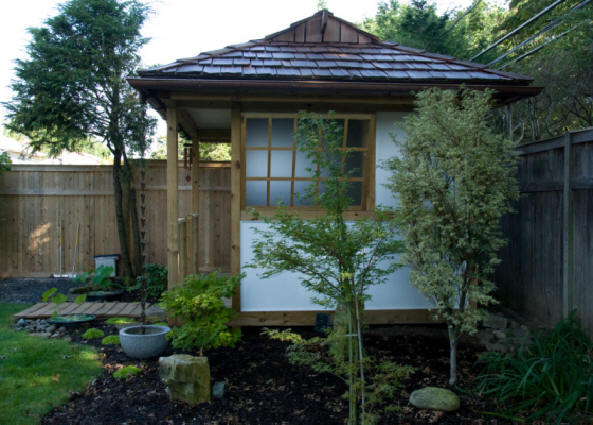 As you can see, the side windows tilt open for ventilation. The variations on your theme were mainly for reasons of practicality. The garden also features a koi pond and a collection of Japanese Maples (I'm up to 15 different cultivars). Thank you for your generosity.
Sincerely,
Dan
Long Island, NY