Now that the roof is pretty much complete. the next challenge is the rainwater guttering. Of course, I'm never one to pick a simple solution or cheap solution, so I've decided to use a copper rain chain and this necessitates the use of copper guttering really for maximum effect. This is really very pretty, but not low cost. After much searching I finally came up with KME TECU range of copper guttering sourced from Germany. Details of the range can be found at
KME Frike website
or www.tecu.com with the detailed list of available components here: Parts listing.
Their Classic range is bright copper but they also do the range which pre-paternated in green but is much more expensive so opted to use the bright copper and use square rather than half round as I think it will look 'prettier'.
I now discover that all the copper rainwater stuff will need to hand soldered together - humpphh! Not that, that particularly worries me but it's more work! I found incredibly help and their UK contact details are: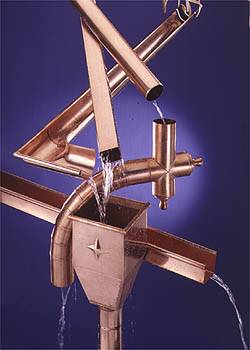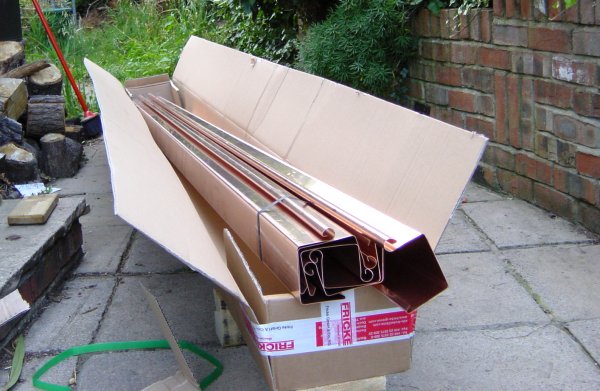 The 3m lengths of guttering and pipe...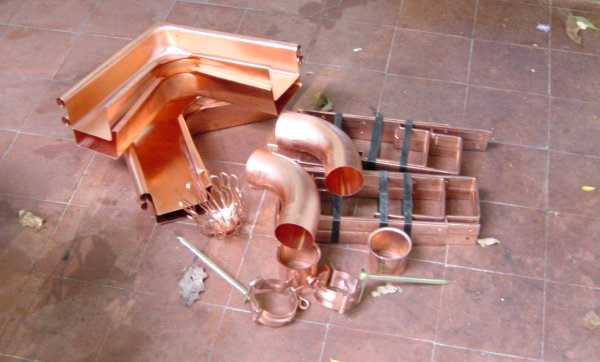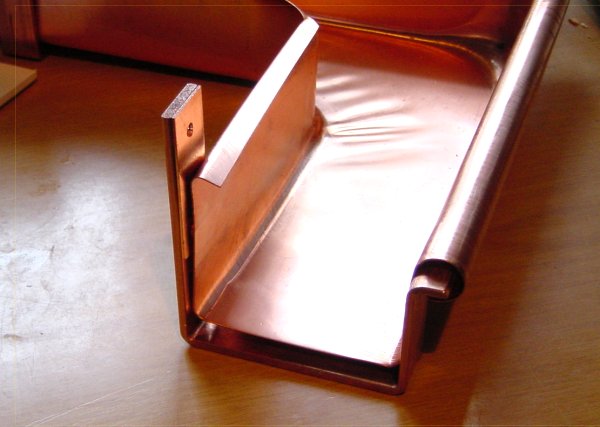 How the brackets fir into the guttering - a tab folds down to hold the back
Well, I managed to complete the assembly of the copper gutting. It may look superb but it was an absolute pig to get up. First cutting to size and then soft soldering them together. I needed six pairs of hands and although I'm an electrical engineer and been soldering electronic bits and pieces for most of my life, soldering bits of springy copper 10' in the air (and trying to keep them aligned) is something I won't want to do again in a hurry! I've run out of time today and I still have the down pipe to assemble at the back and finish off the brackets by bending the copper tags over the back wall of the guttering to hold it firm. That can wait until next weekend as I have to get up at 5 in the morning and fly off to Germany. Maybe I should start a blog?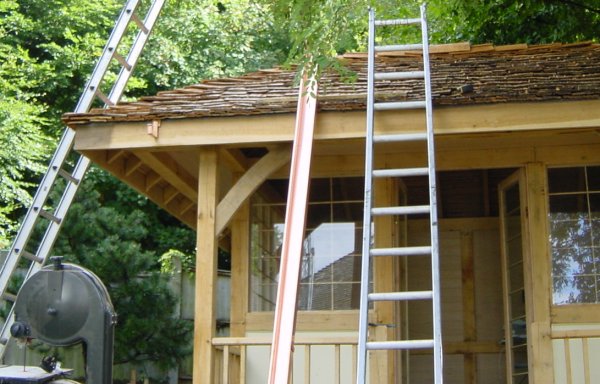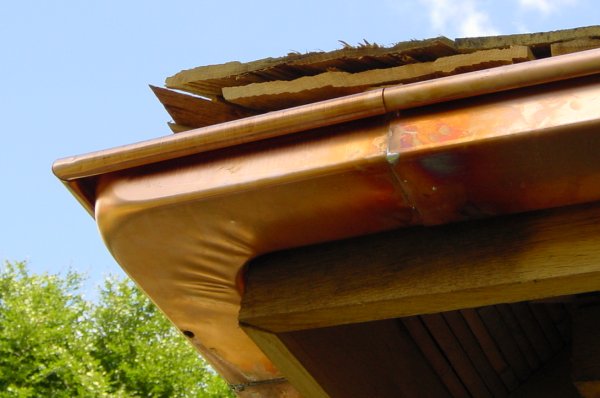 The first corner soldered and snug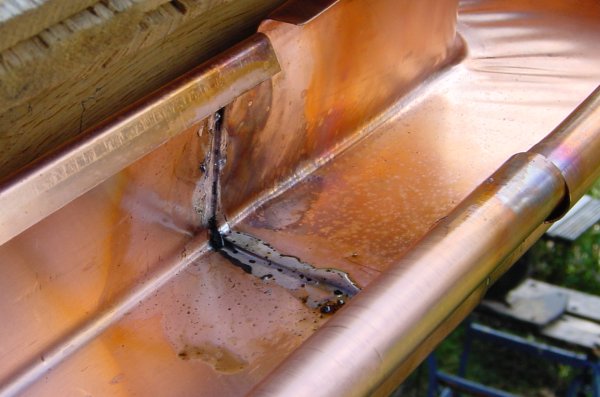 The soldering from the inside - I'll seal any small leaks with black mastic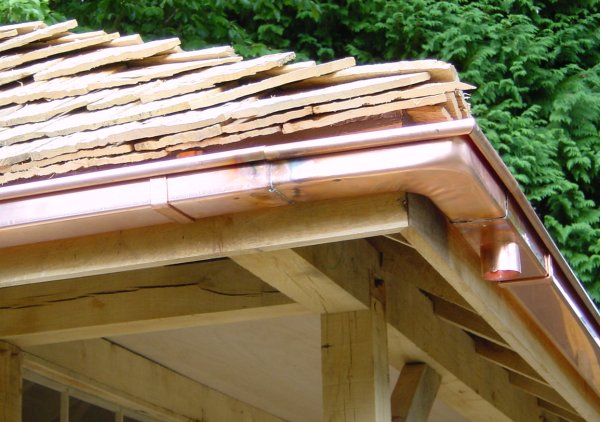 The corner with the pipe outlet fitted. This will have the rain chain fixed to it soon!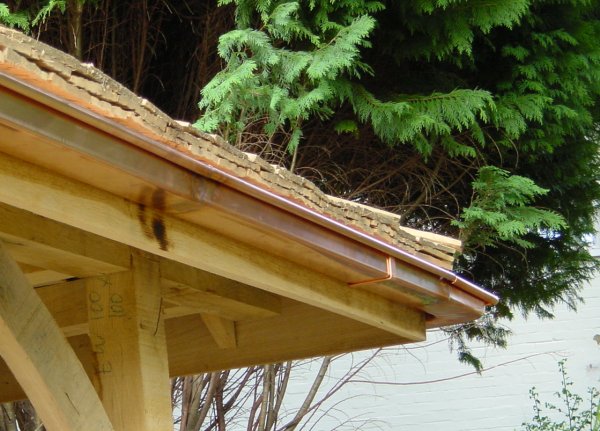 The guttering at the opposite end to the rain chain