This is a terrific job and I am quite envious! If you are building a version please send me some pictures - I know several others are! Chris, June 2005.
"I finally completed my teahouse and am sending some pictures. The concrete block step is just temporary until I find the perfect flat rock. I estimate that I spent about 1000 hours on the project. It certainly took much longer than I anticipated but it is one of the most satisfying things I have done in recent memory.




If anyone is interested, please feel free to have them contact me. My email address is jeloomispe(at)aol.com. We are located in Richland, WA in the Pacific time zone. I would be happy to share my plans (such as they were) and lessons learned. If you would like any more information or construction pictures, please feel free to contact me.




Best Regards, Jim"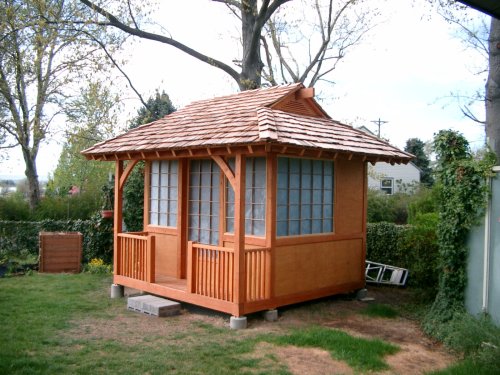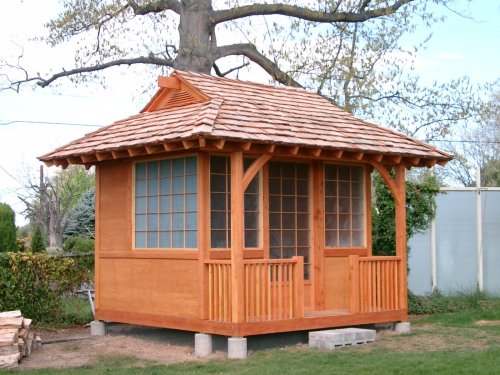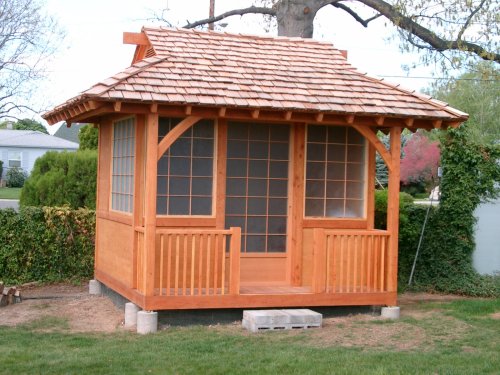 I'm so pleased that someone has taken the time to copy my design - I'm honoured!