Building the Shoji Windows
June 29th 2003: Started the shoji windows today. I have to say that I am not building pure shoji windows, rather a simulation I suppose that is more suitable to an English garden. You will see what I mean as I make progress.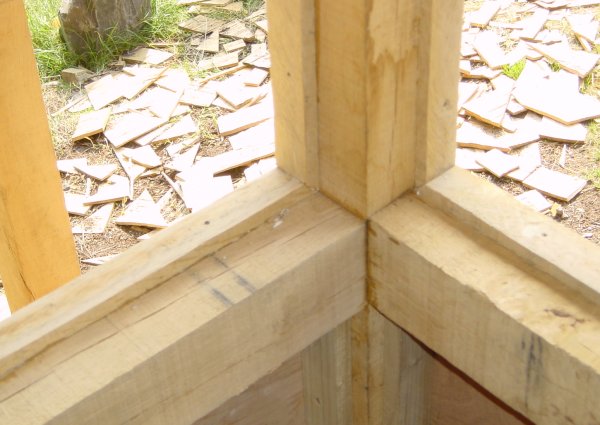 Nailed and glued oak spacers for the glass windows at the front and sides
July 4th 2003: Ordered and collected the glass this evening ready for glazing tomorrow.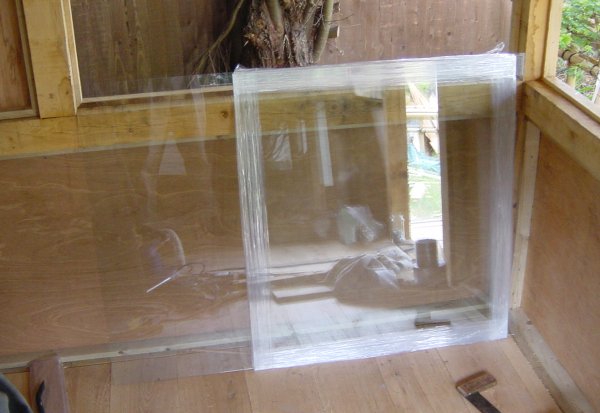 Four pieces of 4mm plate glass ready to be fitted.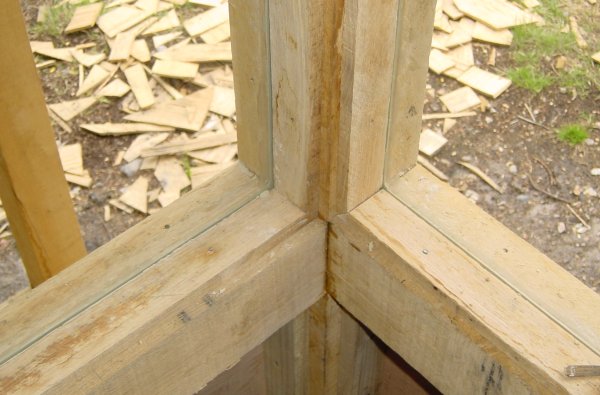 Two pieces fitted using putty and a second set of oak spacers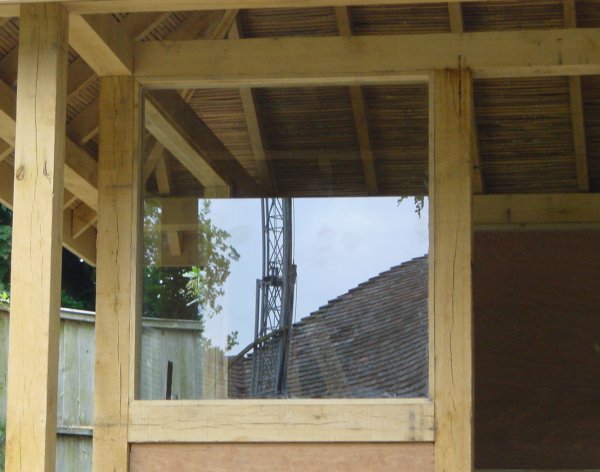 Ah! A reflection!
Click here to go to see the teahouse content index