Teahouse Veranda
June 15th 2003: The veranda floor is next on the agenda.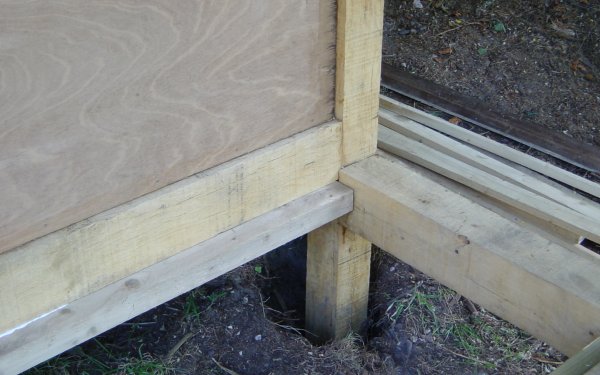 2 4"x2" batons are screwed to the floor joists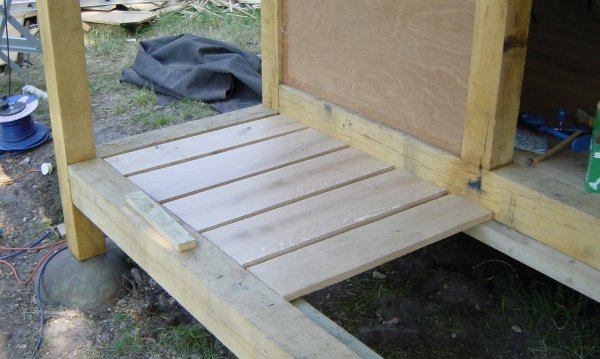 Lengths of 6" x 1" oak are then cut to length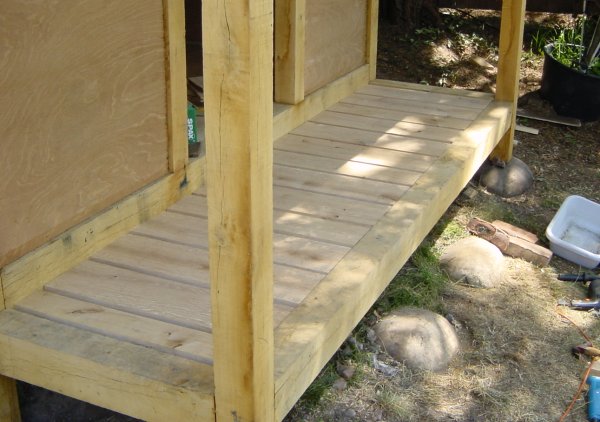 Before too long it's finished!
Looking along the veranda
July 5th 2003: Starting to make the veranda hand rail today.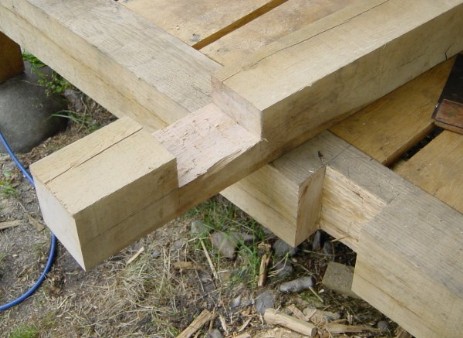 One of the handrail uprights showing the lap joint to the floor joist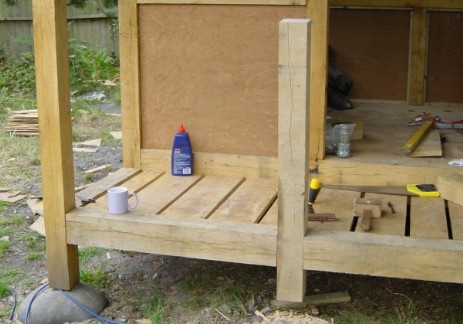 The hand rail support in place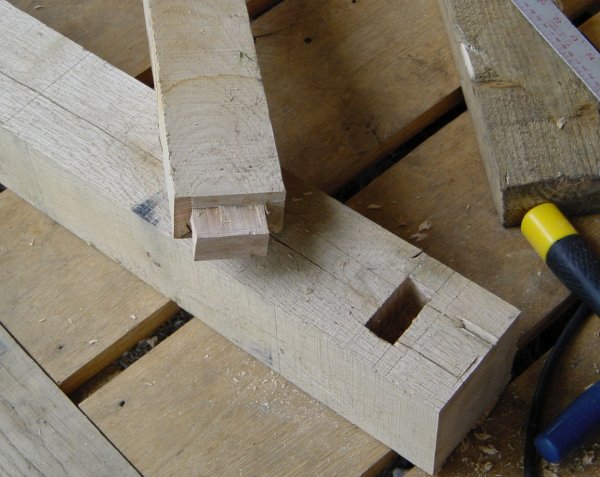 The joint connecting the hand rail to the upright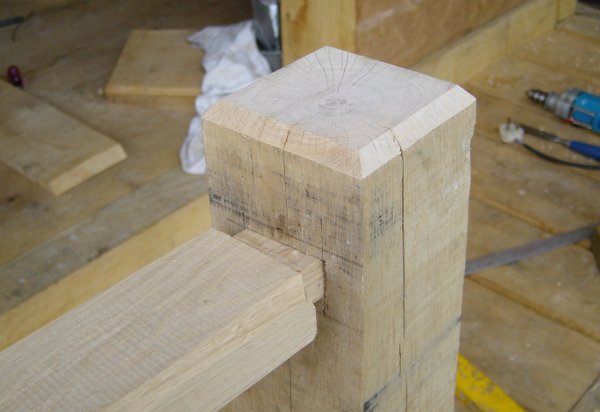 The hand rail after planing and chamfering with a router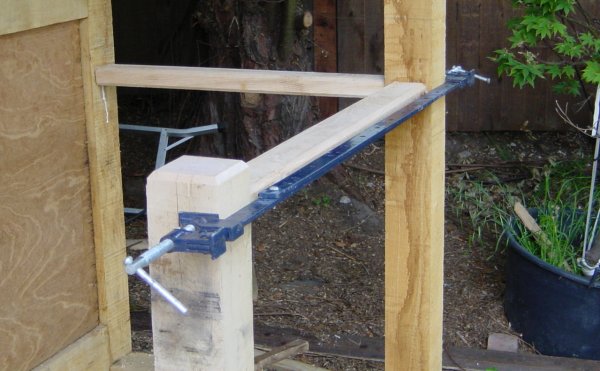 Gluing the handrail and upright into place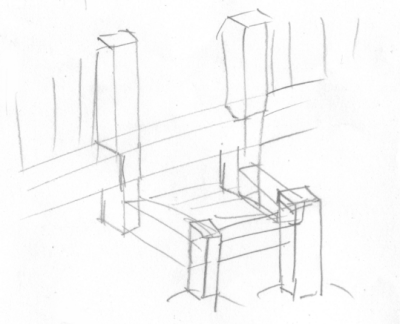 My original idea for the step into the teahouse
Planning the step into the teahouse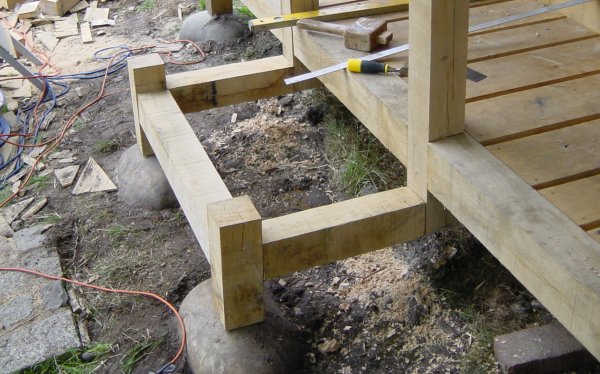 The various bits now fitted together after moving the stones forward
July 6th 2003: I plan to finish the veranda today with luck.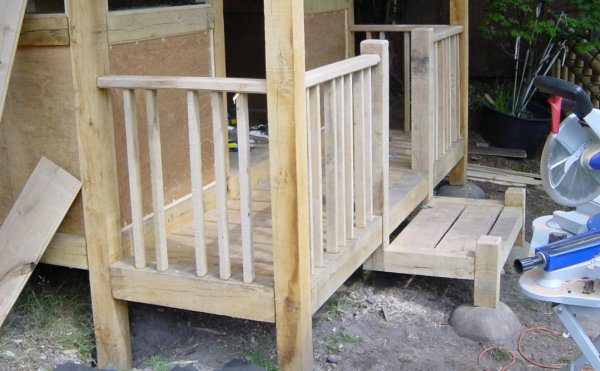 The handrail and step now complete.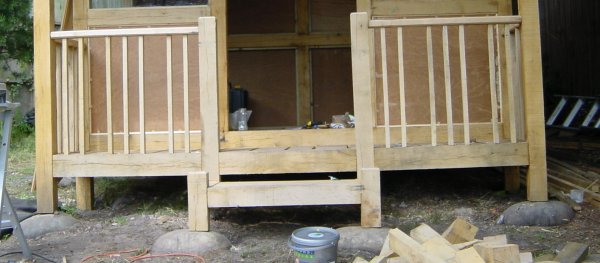 Showing both side of the porch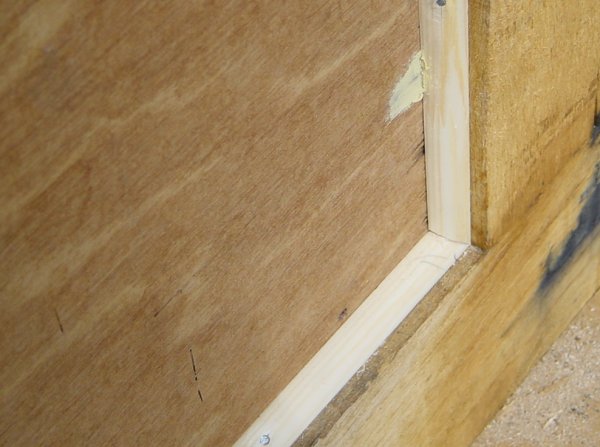 Nailing beading around the edge of the panels on the veranda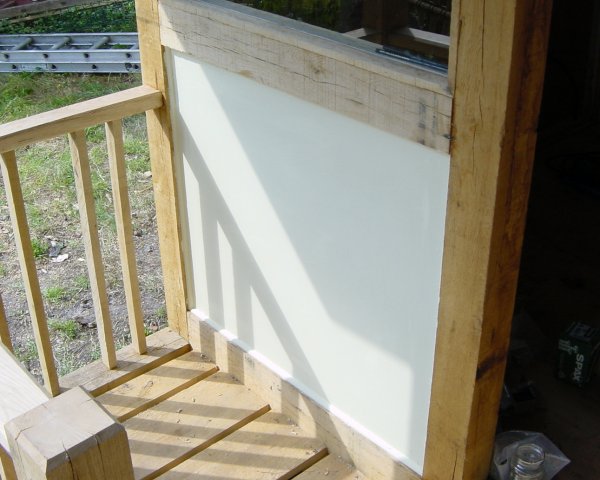 After painting the veranda panels
and the sides.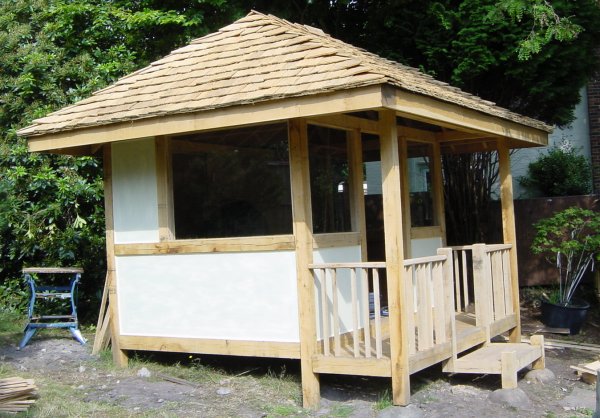 Nearly there - on the outside!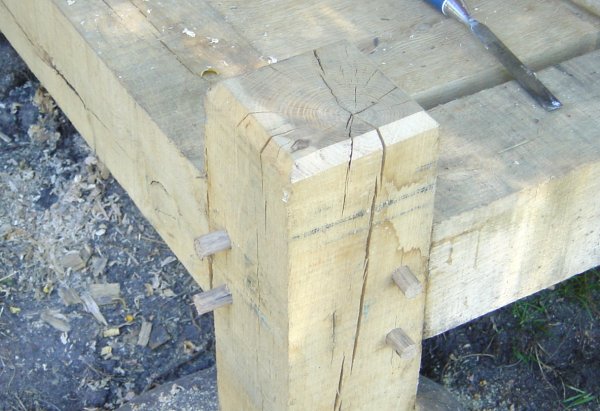 Pegging the joints using 1/2" oak pegs from Coyle Timber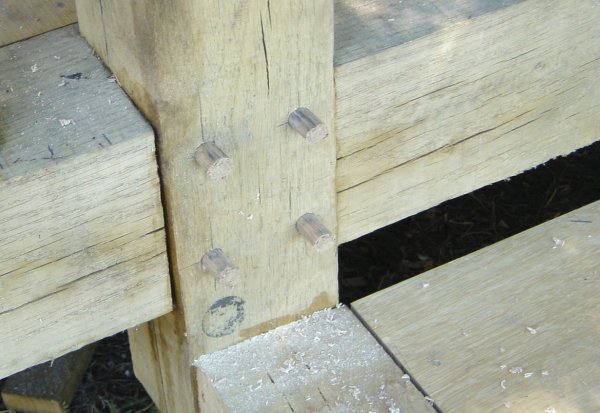 Pegging the joints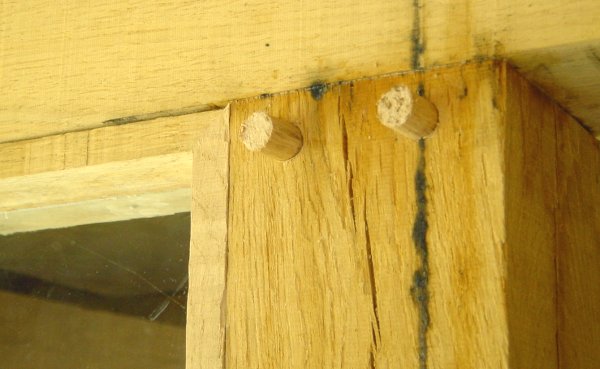 Pegging the joints - more for show than strength!
July 26th 2003: Just the corner supports to fit now...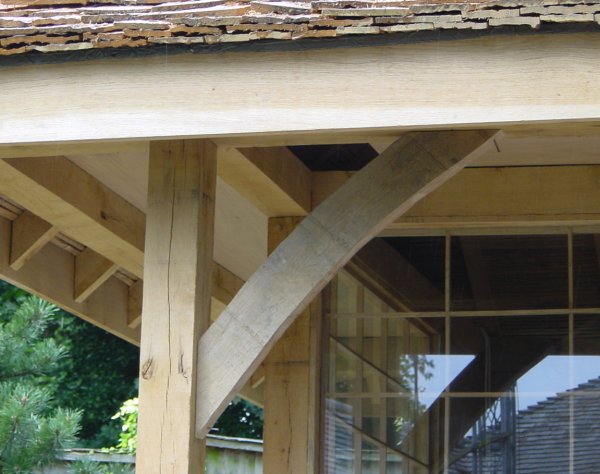 These match similar ones on the house and on the wisteria pergola
16th August 2003: Down to Pinks to pick up the step stone...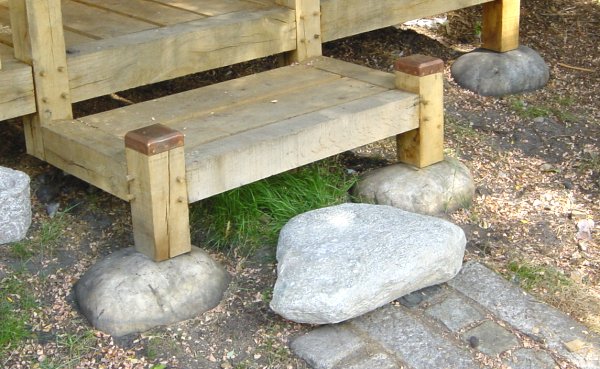 The first granite step just placed roughly
Click here to go to see the teahouse content index