Green oak delivery
April 14th 2003: After a lot of searching and obtaining quite a few quotes, I have decided to buy the timber from English Woodlands Timber in West Sussex following a visit one afternoon. I placed the order for delivery after Easter. My first task is to drill a couple of holes in the stones supporting the front of the teahouse - do I need a diamond drill or will and ordinary masonry tungsten-tipped drill work I wonder?
April 30th 2003: Well, the green oak arrived on time, but boy there seems to be a lot and it was rather heavy to say the least!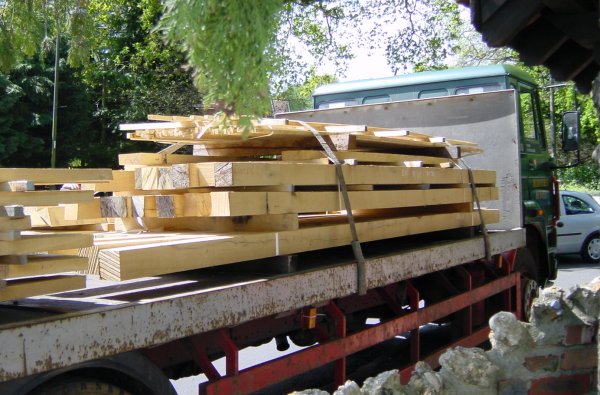 4" x 4" green oak arriving on a flat-back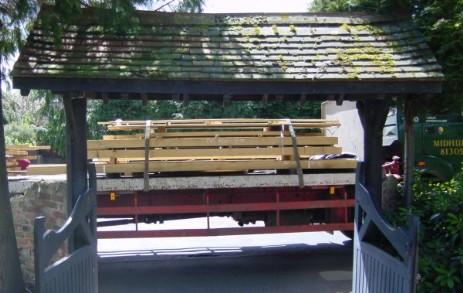 No way could I get the flat-back into the garden!
I'll let the wood dry out for a two or three weeks before starting the build.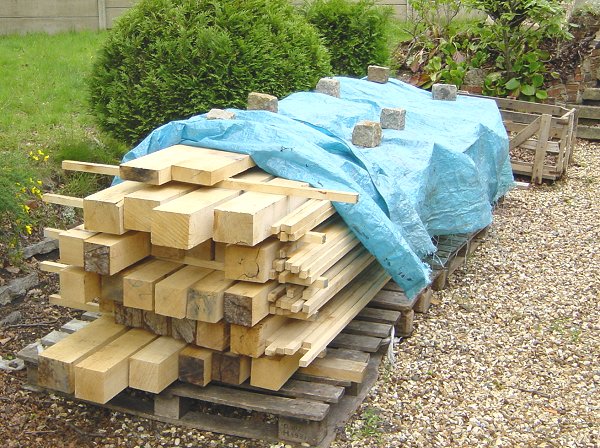 The sides and floor joists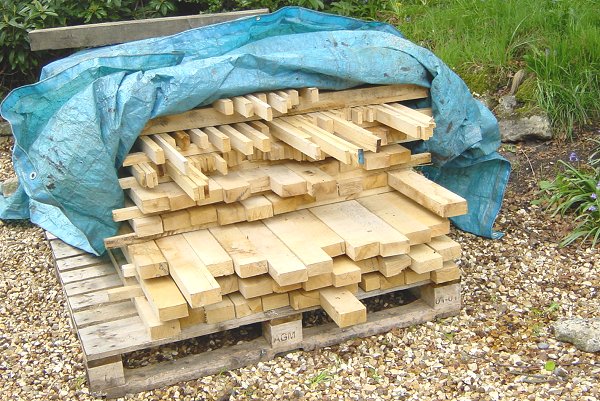 These are the roof bearers and the smaller pieces for the shoji windows.
Click here to go to see the teahouse content index